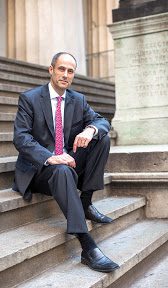 I have a pet peeve.
While the digital age has spawned technology that enables organizations and individuals to do more with a laptop, tablet or phone today than a mainframe computer in its heyday, I think this positive progress has led us to become somewhat lazy about the original reasons for these advances.
There — I said it. As blasphemous as this may sound, I began my career in the '80s, and I remember a world of paper-based phone messages and no email. For learning and talent practitioners, I make this assertion so that we all remember to breathe a sigh of relief the next time we are asked to develop a training plan, job descriptions and any other underlying human capital support requirements for said technology.
As such, I suggest that we shift our focus toward performance outcomes and process definition with technology as an enabler of a better user experience, faster organizational scale and data capture for analysis purposes. Simply put, defining what we want to achieve, establishing the process and then selecting the best technology to fulfill those objectives is key.
Let's turn to some practical examples that learning and talent practitioners experience on a regular basis.
First, consider the science of instructional system design as a core practice for any learning organization. Developed by Robert Gagne for the Department of Defense during World War II to more effectively train pilots, this structured system is the basis for curriculum analysis, design and evaluation. As such, the training for instructional systems designers involves a bachelor's or advanced degree combined with ongoing professional development, thereby underscoring the specific expertise required for these practitioners.
Further, back in the late '90s with the advent of eLearning, I remember a temporary panic among learning and development practitioners who believed the days of classroom training would soon be gone as this new technology began to proliferate our world of binders and course books. Well, it looks like our classrooms are safe and the lesson learned by practitioners was that no singular learning methodology would prevail; instead, blended-learning solutions combining multiple techniques would become the norm.
Second, the rapid growth and sophistication of talent management systems to support and link human capital processes such as talent assessments, performance management and competency-based curricula has created more fertile ground for this debate over technology versus process.
Consider the positive progress made by these system providers and the need to create a positive user experience in the current digital age where one-click ease of use is assumed juxtaposed with processes to assess and manage organizational talent. For example, as easy as it is to select a rating for an employee's performance review, the pre-work to calibrate performance relative to peers and gather objective feedback forms the management structure and process that is enabled by a technology platform.
I recall some years ago switching from a paper-based performance management system to an online one. During the implementation a manager proclaimed, "This is great—now I can just send my team their performance reviews so I don't have to speak with them." While potentially efficient, this knee-jerk reaction exemplifies the possible negative consequences of technology trumping a well-thought-out, sustainable set of processes.
As I reflect on the relationship between technology and process, perhaps the best approach is "go slow to go fast." Taking time to clearly articulate desired outcomes and to follow the required steps so technology can facilitate reaching those objectives will lead to a higher-quality user experience.
Take the case of my early career experience without email and the speed at which we are now able to communicate on a global scale. Even with this technological advancement, one has to consider the most effective message, identify the stakeholders and then act on the dispatch. To this end, no matter which technology is used, the front-end investment to think through objectives beats technology every time!
Dave DeFilippo is chief learning officer for Suffolk. He can be reached at editor@CLOmedia.com.