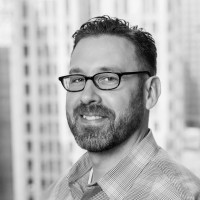 There is no single recipe for learning and development. For some organizations, a centralized model is on the menu. For others, decentralization is more their flavor. Some like it matrixed, others federated.
Mix in emerging technology, add a dash of talent management and it becomes even more complex. Simmer under budget pressure for 12 months and watch as investment evaporates. Add it all together and it can all be a bit overwhelming.
At a Chief Learning Officer Breakfast Club meeting in San Francisco recently, one learning leader made the comment that being a CLO is a bit like being an executive chef at a hot new restaurant. You're in control of the kitchen but the pressure is ratcheting up on all sides.
Business executives demand certain dishes be on the menu but they don't necessarily understand what it takes to make it happen.
Employees are your patrons but they have their own ideas of how things should be cooked and are willing to walk out the door if they don't get what they want.
A small army of staff — from cooks to servers and table bussers — dash back and forth in a mad rush to make it all happen but they struggle to keep up with demand when times get busy.
The job of chief learning officer is no doubt a challenging one. It comes with the expectation of high quality service delivered far and wide at a reasonable cost. But it's not just about putting a dish on the table.
Just like an executive chef needs to keep one eye on the kitchen and the other on the future, CLOs need to step back every once in a while to look at what's happening in their business and industry and how to add a bit of innovation to the menu.
While there's no single recipe for what that looks like, there are some creative chefs out there doing interesting and innovative things that we can all turn to for inspiration. Look no further than the winners of the 2017 Chief Learning Officer Learning In Practice awards.
This year's list of award winners includes companies representing dozens of industries such as manufacturing, professional services, retail and higher education. It features well-known brand names like General Motors and GE alongside technology companies like Dell EMC and financial giants like MetLife and Mastercard.
The list includes government agencies like U.S. Customs and Border Protection, international groups like the United Nations Development Programme, and nonprofits like the Boy Scouts of America. Winners come from the United States, India, Europe and as far afield as New Zealand. Learning In Practice award winners also represent nearly two dozen learning vendors who dedicated themselves to solving the thorniest of their clients' talent challenges.
Leading the way is 2017 CLO of the Year Damodar Padhi, global head of talent development for Tata Consultancy Services, a multinational technology services firm with 390,000 employees of 134 nationalities operating in 46 different countries.
In addition to leading a team of 600 talent development professionals across the globe from the firm's India headquarters, Padhi is completely rethinking how TCS does learning, moving it into the digital future where learning happens anytime and anywhere.
Learning leaders from Boston-based Suffolk Construction walked away with awards in three distinct areas: onboarding, talent management and curriculum design and development. Dell EMC did the same, notching awards for mentoring, new hire training and technology implementation.
What unifies this year's award winners across the many industries and approaches is a passion for innovation, a close alignment of their work to the goals of their organizations and a focus on results.
Some were centralized, some decentralized. Some had a clear mandate from the top to make changes while others started small and built from the bottom up. Each approached their challenges before them in their own way and with their own recipe for success.
So when it comes to what works in learning and development, I'll paraphrase from the famous diner scene in the classic romantic comedy "When Harry Met Sally." I'll have what they're having.
Mike Prokopeak is vice president and editor in chief of Chief Learning Officer magazine. Comment below or email editor@CLOmedia.com.