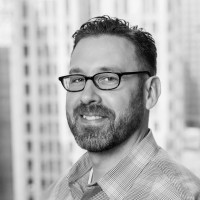 The CLO role is full of exciting opportunities.
A host of pressing business issues sit right in the center of learning leaders' wheelhouses. Finding and developing future leaders, turbocharging the speed and innovation capabilities of the workforce, identifying critical skill gaps and serving up a compelling and engaging set of personalized learning assets, to name just a few.
But to my mind one of the greatest opportunities is the learning experience.
It's no secret that more and more learning happens online as digital technology worms its way into every aspect of our daily lives. What once required me to get off the couch and look in a book became instantly available via the supercharged mobile device in my pants pocket. Now I don't even need to reach for that anymore. I simply shout to the empty air, "Alexa, why is the sky blue?"
In formal education, the digital march continues apace. According to one estimate, one-third of college students are taking at least one online course. And it's not simply about courses anymore. The learning experience extends far beyond that.
When they want to learn a new skill or figure out how to do something on the fly, most people don't enroll in a class or search the LMS. They find a video or course online and off they go. Learning is on demand at the point of need and endlessly tailored to their increasingly detailed requests.
The learning experience is about access. But speed is also of the essence. In today's world, less than a second is the difference between success and failure. And I'm not talking about Olympic competition or high-speed stock trading.
According to studies, web visitors are so impatient that they'll leave a web page that doesn't load in two seconds. That problem is acute for companies who sell stuff online but it's just as important for learning leaders who teach online. Workers don't leave their digital expectations at the office door when they walk into work. They expect to get what they want when they need it. Learning increasingly happens in Internet Time, as the late, great Chief Learning Officer columnist Jay Cross called it. The principles of user experience on the web are increasingly the principles of learning design.
But it goes beyond how learners engage with digital learning. The learning experience is also about forethought and precision. Chief learning officers are a bit like a nightclub DJ, finely attuned to the needs and wants of the crowd and craftily mixing and remixing content and context, method and modality to keep the beat moving.
Since the days when behavioral psychologist B.F. Skinner was zapping rats in his so-called Skinner boxes, we've known learning can be uncomfortable. In fact, discomfort is required. True learning stretches learners in new ways. Thankfully, psychologists have come to understand this can also happen without the electric charge. In fact, if the learning experience is done right we sometimes aren't even aware of it.
Reimagining the learning experience is at the heart of what we'll be exploring at the Spring 2018 Chief Learning Officer Symposium, taking place from March 26 to 28 at the Marriott Harbor Beach Resort & Spa in Fort Lauderdale, Florida.
Few would argue that what's required of corporate learning is the same as it was even a short decade ago. Technology and globalization have seen to that. But has the learning experience we provide employees — in person and online — kept pace? That's a question we'll explore over three days in Florida.
We'll hear from some of the most creative and intriguing people in business today. In addition to learning leaders from AT&T, JPMorgan Chase, GE, the NBA, Walmart, Virgin America, Cleveland Clinic and Uber, futurist Amy Webb will tackle learning in an era of artificial intelligence. Best-selling author Dan Heath shares insights from his latest book "The Power of Moments." Yale professor Zoe Chance will talk about the power of persuasion and Kelly Leonard of award-winning comedy theater The Second City will talk learning and the art of improv comedy.
It promises to be an experience to remember.
Mike Prokopeak is vice president and editor in chief of Chief Learning Officer magazine. Comment below or email editor@CLOmedia.com.